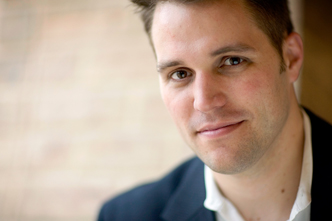 David Warren is an award-winning producer and visionary entrepreneur. Creating lasting value for his clients and community is his passion.
He started out at in Austin, Texas working on MTV's Austin Stories and Sports and Music Festival, from there he worked in Los Angeles for Spelling Television and Hallmark Hall of Fame. He came to Atlanta and produced projects for Adult Swim, Cartoon Network, TNT, Turner Classic Movies, The National Basketball Association, Major League Baseball, and Lucasfilm. Some notable projects included the highly awarded Adult Swim Launch and the campaign for the Star Wars: Clone Wars franchise.
The entrepreneurial bug bit him and he started a sustainable commercial real estate company dedicated to fostering smart growth developments. As head of the firm he built the brand, developed the client base, put together the deals and developed the crunched the numbers to ensure his vision could be accomplished. Negotiating complex financial transactions and discovering new market opportunities are core competencies.
David has a unique ability to work the creative side while also providing the strategic business acumen that all projects require. His relentless drive to discover new opportunities opens doors for all of his clients.
His work can be seen at: Maglevmedia.com